Brooklyn Visa Attorneys
Dedicated Representation for Visa Applicants
Navigating the complex process of visa obtainment can be daunting. The procedure involves intricate legal requirements, extensive paperwork, and a detailed understanding of immigration laws. Our Brooklyn visa attorneys can support you throughout your immigration journey, from petitioning for and obtaining a visa to deportation defense and beyond. We strive to help you understand your visa options and fight for your ability to live and work in the United States.
Call our experienced legal team today at (718) 682-7558 to schedule a free consultation.
Visa Petition Lawyers in Brooklyn
The visa petition process begins with the filing of a petition with the U.S. Citizenship and Immigration Services (USCIS). This administrative procedure involves submitting appropriate forms and fees. The petitioner must demonstrate they meet all requirements for the chosen visa category. The USCIS will then review the petition, and if approved, the applicant can proceed with the visa application at a U.S. embassy or consulate.
Types of Visas
Different types of visas available for immigration to the United States include:
Family-sponsored visas
Employment-based visas
Diversity visas
Refugee and Asylum visas
Special Immigrant visas
U visas
T visas
Our attorneys can be a crucial ally during the visa petitioning process. We are knowledgeable on the latest immigration laws and can assist with the interpretation and understanding of the specific requirements and procedures for each type of visa. Once we establish which visa category best fits your situation, we can help prepare and review the necessary paperwork and represent you during interactions with the USCIS if necessary.
Defending Visa Holders Against Deportation
When a visa holder faces possible deportation, the role of a visa lawyer becomes indispensable in mounting a strong defense. Our attorneys can help challenge the grounds for removal, apply for relief from removal, or negotiate voluntary departure, depending on your case's specifics.
The first line of defense in such cases generally involves disputing the reason for deportation. For instance, if the deportation proceedings are based on an alleged violation of visa conditions, an attorney can present evidence to refute these allegations. This could involve demonstrating that the visa holder has maintained valid employment, has not committed any crimes, or has otherwise complied with the terms of their visa.
If challenging the grounds for removal is not an option, the attorney might apply for relief from removal. This could be in the form of adjusting the client's status to that of a lawful permanent resident, obtaining asylum or refugee status, cancellation of removal, or obtaining a waiver for certain types of inadmissibility or deportability grounds.
No matter the unique nature of your case, professional guidance is crucial in navigating the legal system. Our team at Usher Law Group knows that the stakes in deportation proceedings are extremely high, and we can provide personalized and pragmatic advice throughout every step of the process. Whether you are just beginning your visa-petition journey or in need of experienced representation to challenge deportation, our legal team can help.
Our Brooklyn visa attorneys are standing by to learn more about your immigration needs. Call us at (718) 682-7558 or reach out online today.
Applying for a visa can be a complex and time-consuming process. At Usher Law Group, our experienced visa attorneys in Brooklyn are here to help streamline the application process and guide you every step of the way. We understand the importance of obtaining a visa for your specific needs, whether it's for work, study, or family reunification.
When you choose our dedicated representation for visa applicants, you can expect:
Personalized guidance: Our attorneys will work closely with you to understand your unique circumstances and tailor our approach to your specific visa needs.
Expert knowledge: We have in-depth knowledge of the visa application process and can help you navigate through the complex paperwork and requirements.
Efficient handling: We will ensure that all necessary documents are prepared accurately and submitted in a timely manner, minimizing the risk of delays or rejections.
Effective communication: Our team will keep you informed throughout the process, providing updates and answering any questions you may have.
Peace of mind: With our experienced visa attorneys by your side, you can have confidence that your application is in capable hands.
Don't let the visa application process overwhelm you. Contact Usher Law Group today to schedule a consultation with our visa petition lawyers in Brooklyn and let us help you navigate the path to obtaining your visa smoothly and efficiently.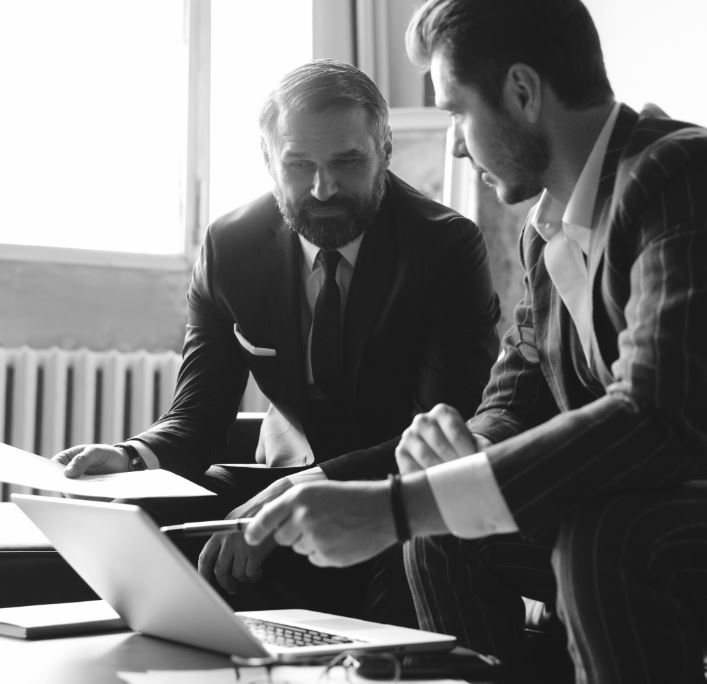 Dependable, Results-Oriented Representation
Read Our Client Testimonials
I highly recommend him for all of your legal needs.

"Michael is a very knowledgeable attorney that fights hard to get his clients the best results. I highly recommend him for all of your legal needs."

I love this firm!

"I love this firm! They handle my immigration matter so quickly and they treated me like family. Mr. usher is a wonderful lawyer. If you have any immigration problems you should go to Usher Law Group PC to get them fixed."

My family and I have used Mikhail Usher to handle multiple cases for us and always pleased with the outcome

"My family and I have used Mikhail Usher to handle multiple cases for us and always pleased with the outcome. We have used him for our immigration case, debt/ creditor issues, and a real estate closing. He was very pleasant to chat with at the consultation. Paralegals always answer the phone quickly and return call quickly as well."

I highly recommend Usher Law Group to everyone for any legal need or advice

"I highly recommend Usher Law Group to everyone for any legal need or advice. They are extremely knowledgeable, quick at filing your case and constantly follow up with you regarding any updates. I have personally used them for over a decade now for several areas including immigration, real estate and civil litigation. What sets them apart is their lead attorney, Mike is relentless in pursuing the most satisfactory resolution for your case no matter the obstacles or circumstances."

What more can i ask for?

"Best lawyer I have ever had the privilege of hiring. He know what he is doing, takes pride in his work and has very reasonable prices. What more can i ask for?"