Brooklyn VAWA Attorneys
The Violence Against Women Act (VAWA), enacted by Congress in 1994, is a groundbreaking piece of legislation that offers vital protections for victims of domestic violence, sexual assault, and stalking, including immigrants. As experienced immigration attorneys, Usher Law Group views VAWA as a crucial lifeline for our clients who have been subjected to abuse. It allows certain spouses, children, and parents of U.S. citizens and permanent residents (Green Card holders) who have been victims of extreme cruelty or battery to file for immigration relief independently, without the abuser's knowledge or consent.
This provision is significant as it empowers victims to seek both legal and personal safety. However, the process can be complex and requires meticulous documentation to establish eligibility. It's advisable to consult with a knowledgeable immigration attorney when exploring the VAWA self-petition pathway to ensure a correct and complete application.
Our Brooklyn VAWA attorneys at Usher Law Group are here to support you and your family throughout the immigration process. Call us today at (718) 682-7558 to schedule a free consultation.
Types of Documentation Needed to Apply for VAWA Immigration Status
When applying for immigration relief under the Violence Against Women Act, it is critical to submit the right documents to establish your eligibility. While every case is unique, some of the essential documents you may need can include:
Form I-360 – VAWA Self-Petition
Proof of the abuser's U.S. citizenship or lawful permanent resident status
Proof of relationship to the abuser, such as a marriage certificate, birth certificate, or divorce decree
Evidence of having lived with the abuser
Documentation of the abuse, such as police reports, court records, and medical records
Proof of your good moral character, such as police clearance certificates, affidavits from friends and family, or evidence of community involvement
Psychological evaluation from a licensed mental health professional who can attest to your state of mental health due to the abuse suffered
Personal statement describing the abuse suffered
Call for Experienced Legal Guidance Today
The process of applying for immigration relief under VAWA can be fraught with challenges and complications. The requirement to provide comprehensive, compelling evidence of abuse can be an emotionally taxing process for victims. Moreover, understanding the nuances of immigration law and navigating the complexities of the application process often requires legal expertise that most individuals do not possess. There can also be language barriers and fear of reprisal from the abuser, which could further deter victims from pursuing the relief they are entitled to. It's crucial to remember that help is available, and our compassionate, experienced attorneys can provide guidance and support during this difficult journey. From gathering necessary documentation to delivering legal guidance and representing your interests, our VAWA attorneys are here to help.
Call our legal team at (718) 682-7558 or fill out our online contact form to schedule an appointment.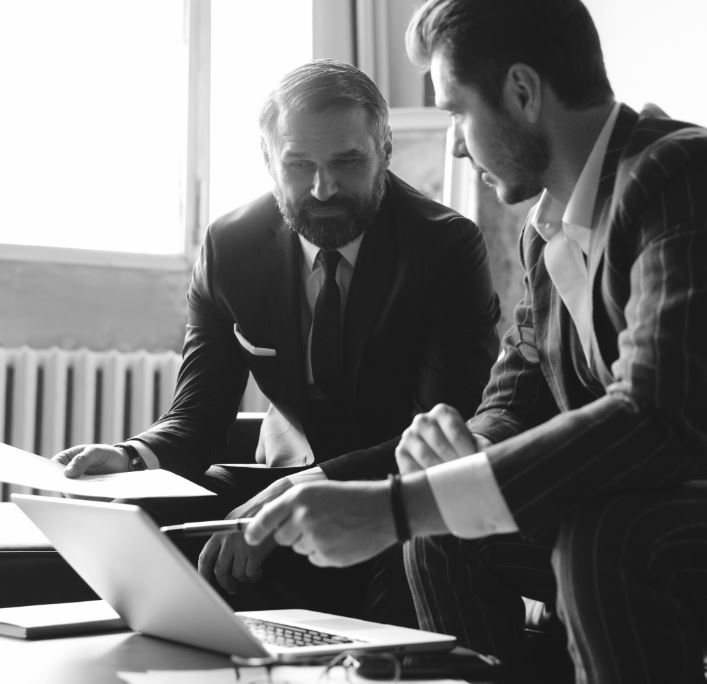 Dependable, Results-Oriented Representation
Read Our Client Testimonials
I highly recommend him for all of your legal needs.

"Michael is a very knowledgeable attorney that fights hard to get his clients the best results. I highly recommend him for all of your legal needs."

I love this firm!

"I love this firm! They handle my immigration matter so quickly and they treated me like family. Mr. usher is a wonderful lawyer. If you have any immigration problems you should go to Usher Law Group PC to get them fixed."

My family and I have used Mikhail Usher to handle multiple cases for us and always pleased with the outcome

"My family and I have used Mikhail Usher to handle multiple cases for us and always pleased with the outcome. We have used him for our immigration case, debt/ creditor issues, and a real estate closing. He was very pleasant to chat with at the consultation. Paralegals always answer the phone quickly and return call quickly as well."

I highly recommend Usher Law Group to everyone for any legal need or advice

"I highly recommend Usher Law Group to everyone for any legal need or advice. They are extremely knowledgeable, quick at filing your case and constantly follow up with you regarding any updates. I have personally used them for over a decade now for several areas including immigration, real estate and civil litigation. What sets them apart is their lead attorney, Mike is relentless in pursuing the most satisfactory resolution for your case no matter the obstacles or circumstances."

What more can i ask for?

"Best lawyer I have ever had the privilege of hiring. He know what he is doing, takes pride in his work and has very reasonable prices. What more can i ask for?"