Brooklyn Naturalization Attorneys
Dedicated Legal Guidance for Naturalization in New York & New Jersey
Naturalization refers to the process through which a non-U.S. citizen voluntarily becomes a citizen of the United States by meeting the requirements put forth by Congress in the Immigration and Nationality Act. Navigating the naturalization process can be a confusing and intimidating process. At Usher Law Group, our Brooklyn naturalization attorneys are here to guide you through the process and represent your best interests. Whether you are a lawful permanent resident or a foreign national, we can support you throughout the citizenship process to help you achieve your goals.
Call (718) 682-7558 or contact us online to set up your free initial consultation.
Qualifying for Naturalization
Our team of experienced immigration attorneys can provide you with a comprehensive understanding of the qualifications needed for naturalization in Brooklyn. In addition to filling out all requisite forms, such as the Form N-400, the United States Citizenship and Immigration Services (USCIS) outlines several requirements for naturalization, including:
Age: Applicants must be at least 18 years old.
Residency: You must have been a permanent resident (green card holder) for at least five years. In some cases, such as for certain U.S. military members and their families, residency can be shorter.
Physical presence: You need to have lived in the U.S. for at least 30 months of the last five years.
Good moral character: The USCIS may deny naturalization if the applicant has certain criminal records.
Language proficiency: Applicants must demonstrate an understanding of the English language, including an ability to read, write, and speak.
Knowledge of U.S. government and history: Applicants are required to pass a civics test.
Oath of allegiance: To become a U.S. citizen, you must take the Oath of Allegiance to the U.S. Constitution.
It's important to remember that every naturalization case is different and certain circumstances might require additional qualifications. That is why it is advisable to consult with an immigration attorney who has your best interest at heart to navigate the process effectively.
Navigating the Naturalization Process
The naturalization process can be complex and overwhelming for many individuals seeking to become U.S. citizens. At Usher Law Group, our Brooklyn naturalization attorneys are dedicated to providing personalized legal guidance to help you navigate every step of the process.
Our team can assist you with:
Preparing and filing your naturalization application
Obtaining necessary documentation
Preparing for your naturalization interview and exam
Appealing naturalization denials
With our experienced attorneys on your side, you can have peace of mind knowing that your naturalization case is in capable hands. Contact us today to schedule a consultation and take the first step towards becoming a U.S. citizen.
What Are the Benefits of Naturalization?
Becoming a naturalized citizen can provide numerous benefits. You will be able to vote in elections and run for public office. You can also travel abroad with less difficulty and worry about being deported. There is also the ability to potentially sponsor relatives for green cards.
Our Naturalization Attorneys in Brooklyn Are Here to Help
If you or a loved one is thinking about applying for citizenship and want help navigating the naturalization process, turn to our compassionate and knowledgeable legal team at Usher Law Group. We can offer personalized guidance and valuable insight every step of the way, from paperwork and interactions with the USCIS to supporting you in the interview process and discussing any potential pitfalls. Simply put, we strive to be your advocates and turn an overwhelming journey into a seamless path.
Call us at (718) 682-7558 to schedule a free initial consultation.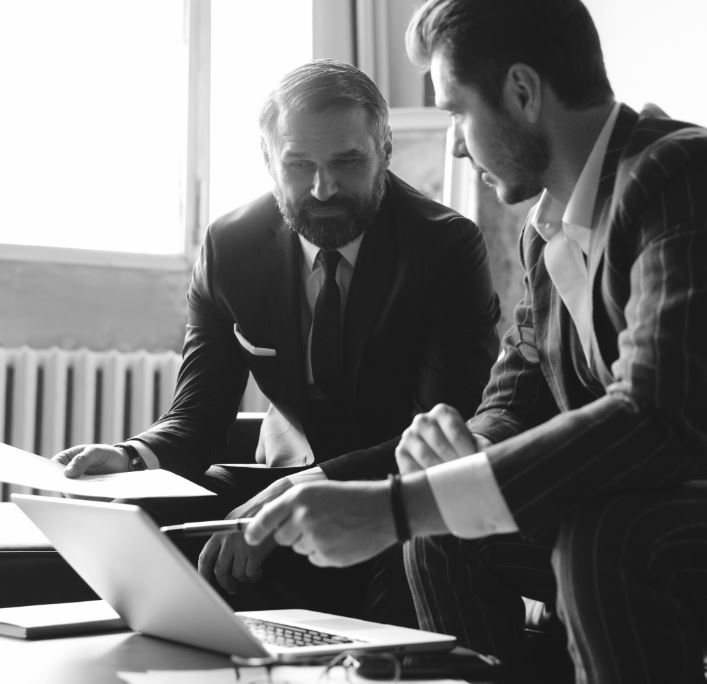 Dependable, Results-Oriented Representation
Read Our Client Testimonials
I highly recommend him for all of your legal needs.

"Michael is a very knowledgeable attorney that fights hard to get his clients the best results. I highly recommend him for all of your legal needs."

I love this firm!

"I love this firm! They handle my immigration matter so quickly and they treated me like family. Mr. usher is a wonderful lawyer. If you have any immigration problems you should go to Usher Law Group PC to get them fixed."

My family and I have used Mikhail Usher to handle multiple cases for us and always pleased with the outcome

"My family and I have used Mikhail Usher to handle multiple cases for us and always pleased with the outcome. We have used him for our immigration case, debt/ creditor issues, and a real estate closing. He was very pleasant to chat with at the consultation. Paralegals always answer the phone quickly and return call quickly as well."

I highly recommend Usher Law Group to everyone for any legal need or advice

"I highly recommend Usher Law Group to everyone for any legal need or advice. They are extremely knowledgeable, quick at filing your case and constantly follow up with you regarding any updates. I have personally used them for over a decade now for several areas including immigration, real estate and civil litigation. What sets them apart is their lead attorney, Mike is relentless in pursuing the most satisfactory resolution for your case no matter the obstacles or circumstances."

What more can i ask for?

"Best lawyer I have ever had the privilege of hiring. He know what he is doing, takes pride in his work and has very reasonable prices. What more can i ask for?"